A practical internship of six months is an integral part of the EMoS programme. The students from the 3rd are now finishing their stays at companies, NGOS and public institutions. They can look back on half a year of valuable experience and implementation of their academic knowledge.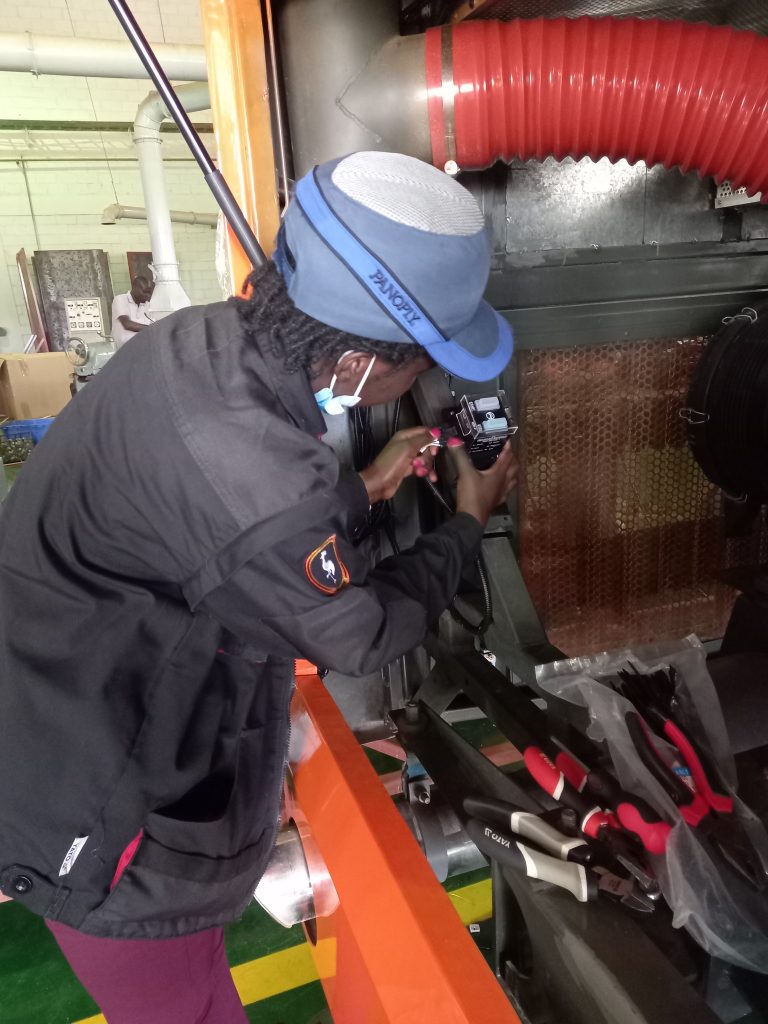 Immaculate Kamusiime who is doing her internship at Ugandan Automotive Manufacturing Company Kiira Motors is developing a health monitoring system for Kayoola Electrical Vehicles, the bus line at Kiira Motors, for the aim of reduce unplanned maintenance and vehicle failures on the road.
Students Alexandre Niyomugaba from Rwanda and Daudi Flavian from Tanzania did their internships at the East African Community (EAC), at their headquarters in Arusha, Tanzania. The students identified some of the challenges facing the EAC technologically and started developing viable solutions.